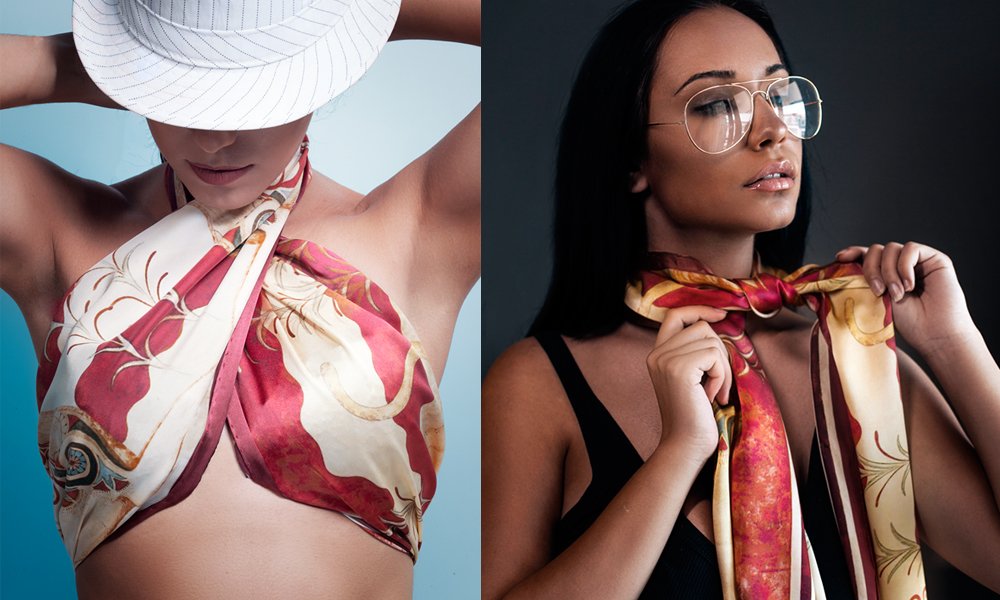 September 1, 2018
In
News
Wearing a scarf
Wearing a scarf
Wearing a scarf handmade in Greece
Wearing a scarf made of 100% pure silk and printed
Wearing a scarf is one accessory we always have on hand, either in winter or in summer. It's a soft and warm scarf. Scarves exist in all sorts of lengths, colors, and even levels of heft, so they work with your outfit, no matter the occasion. So whether your go-to is a silk scarf tied tight or an oversize knit designed to toss over your favorite coat, here are some ideas about wearing a scarf made by the finest silk workshops in Greece.
View the on-line shop on Etsy of the finest silk scarves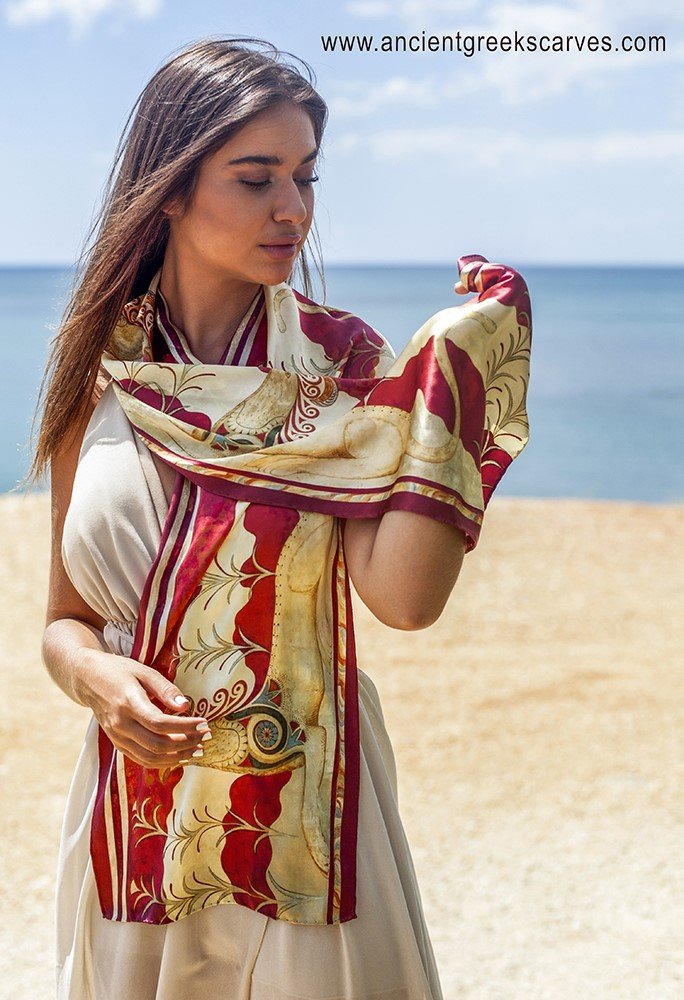 Wearing a scarf / 100% silk printed scarf in Greece
Wearing a pure handmade silk scarf
Where to find and buy on-line silk scarves for women?
The region of Soufli in Greece is very popular for its production of handmade printed silk scarves. One of the finest quality of Silk scarves are produced in the Soufli region in Greece. Find an amazing textile shop to buy 100% pure silk scarf : Kalfas / Ancient Greek Scarves
What is a scarf anyway?
A scarf, plural scarves, is a piece of fabric worn around the neck for warmth, sun protection, cleanliness, fashion, or religious reasons. They can be made in a variety of different materials such as wool, cashmere, linen or cotton. It is a common type of neckwear. View more on wikipedia.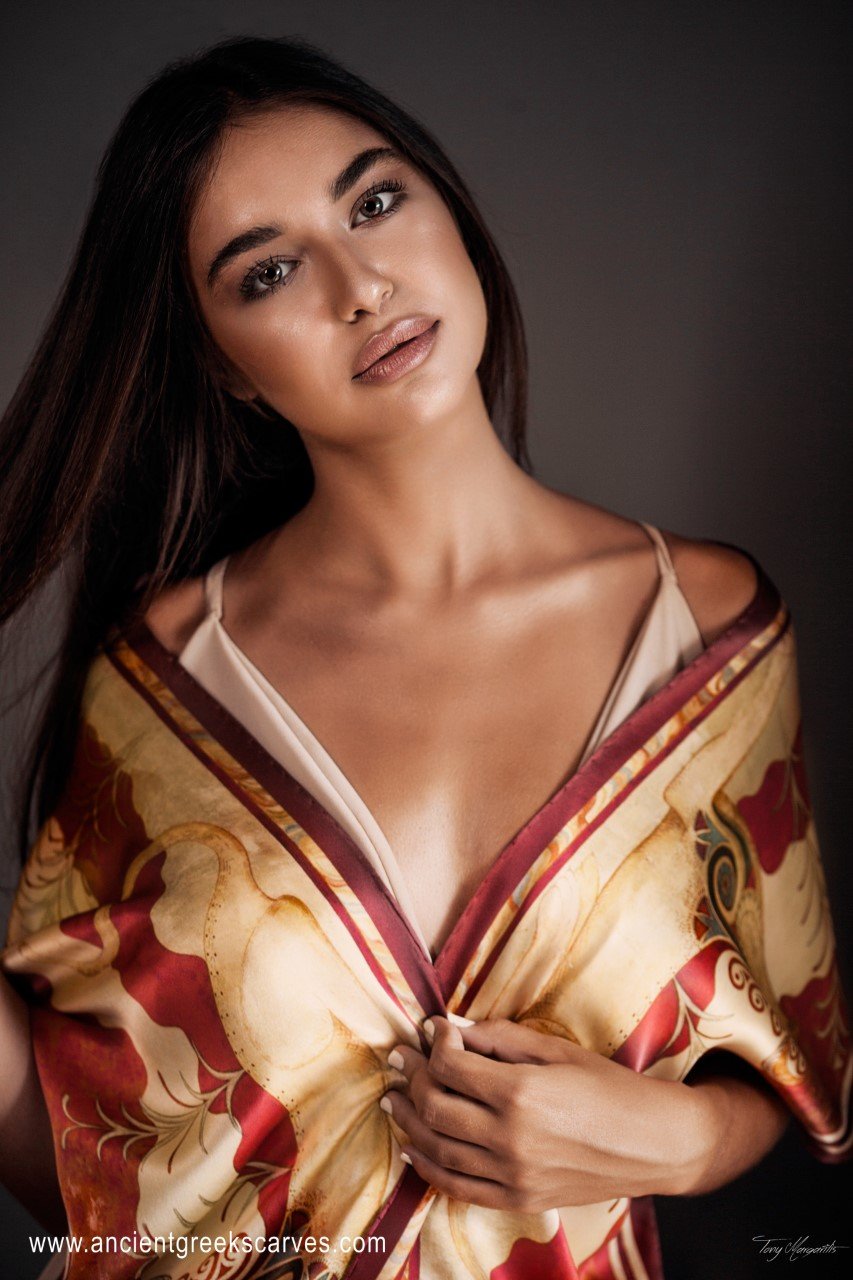 Silk scarf made in Greece / soufli by Kalfas
History of silk and scarves
In 551 A.D. two Byzantine monks smuggled silkworm eggs in their hollowcanes from China. Since then sericulture has spread as far as the southern provinces of Greece. As years went by, Soufli became well-known all over Europe, for its excellent quality silk, which was exported to the international market as a primary product as well as fibre.
During its peak years, Soufli constituted a commercial and cultural centre that gave life to the surrounding area. Suffice it to say that up to the middle of the 20th century every house was a place for sericulture. The trading of fresh cocoons took place in a trading post called "Haretsi". The auctions lasted twoweeks. Αη auction ended when the "town crier" shouted "HAARETS",which in arabic means "the e ο of a deal". Part of the production remained in Soufli to cover the demand of the local silk factories and the needs of the people in the area as well. This embroideries and handwoven material was for domestic use. The production of fibre and handicrafts for selling purposes started in 1940's. Despite the threat of artificially made silk and other synthetic fibres, Soufli remains internationally renowned for its top quality 100% pure
silk.