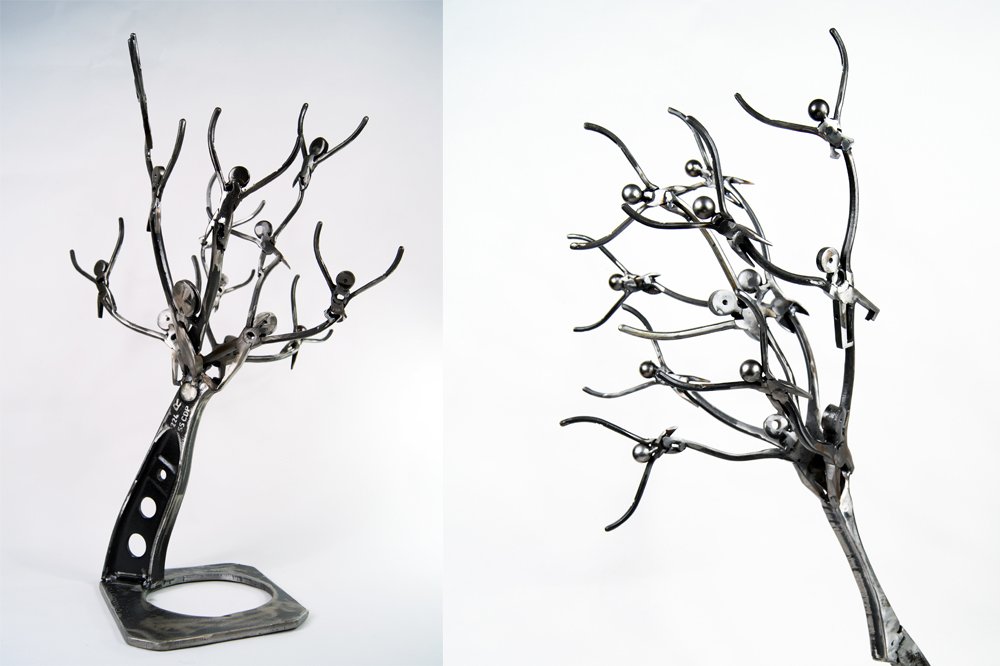 January 21, 2018
In
Art
Metal sculpture art for sale
Metal sculpture art for sale
Metal sculpture art for sale by Greek artist
metal sculpture art for sale – Shipping worldwide – custom orders
Metal sculpture art for sale is an article about the sculptures created by Greek artist Giannis Dendrinos. A visual artist living in Athens, Greece.

What is metal sculpture art? It is an art creation of any size created in 3 dimensions using scarp metal parts or any type of metal. This article is showcasing the artworks of visual artist Giannis Dendrinos. His inspiration is originating from industrial society elements and the primitive natural origin of mankind. Two contradicting worlds and concepts.
Half of his work is focused on man and its fragile nature. The other half concentrates on industrial society. Transportation means, spaceships, lamps and other kind of "steampunk" "industrial" sculptural concepts.
This video focuses on one of the artist's exhibitions named 'Astronaut'. This art show exhibits 26 sculptures. Metal art spaceships. Metal art cyberpunk art. Robots. Space rovers. Combining metal sculpture abstract artworks and metal sculpture techniques, the artists has created a sci-fi world.
VIEW HIS ARTWORK ON SAATCHI ART
All these creations could be metal outdoor sculptures in a higher dimension. Giannis Dendrinos is a master on how to make metal sculptures. He represents one of many contemporary metal sculpture artists. He has created from small miniature artworks to large scale metal sculpture wall art. For example, some of his works are exhibited in the garden of the Herakleidon Museum in Athens.
Giannis Dendrinos aims in to becoming one of famous metal sculpture artists of his age.