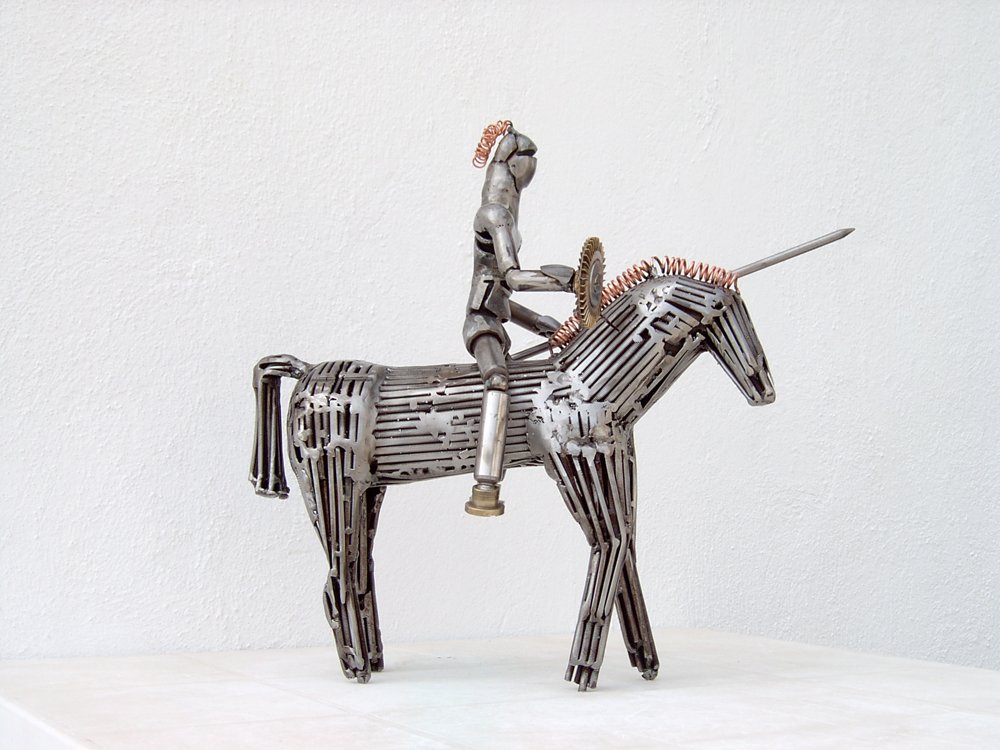 January 13, 2018
In
Art
metal sculpture
Metal sculpture
Metal sculpture artworks
Metal sculpture artworks for sale created by Greek visual artist
This article is presenting some of the most amazing metal sculpture created by artist Giannis Dendrinos. Living in Athens, Greece, Giannis has been inspired by the modern industrial society and the transformation of everyday life objects into art metal sculpture. Since the artist was born in Congo, Africa, he has been inspired by elements of primitve society. On the other side, living in a modern industrial society, has given him influence of modern everyday aspects.
Here are some of his most amazing and modern sculptures: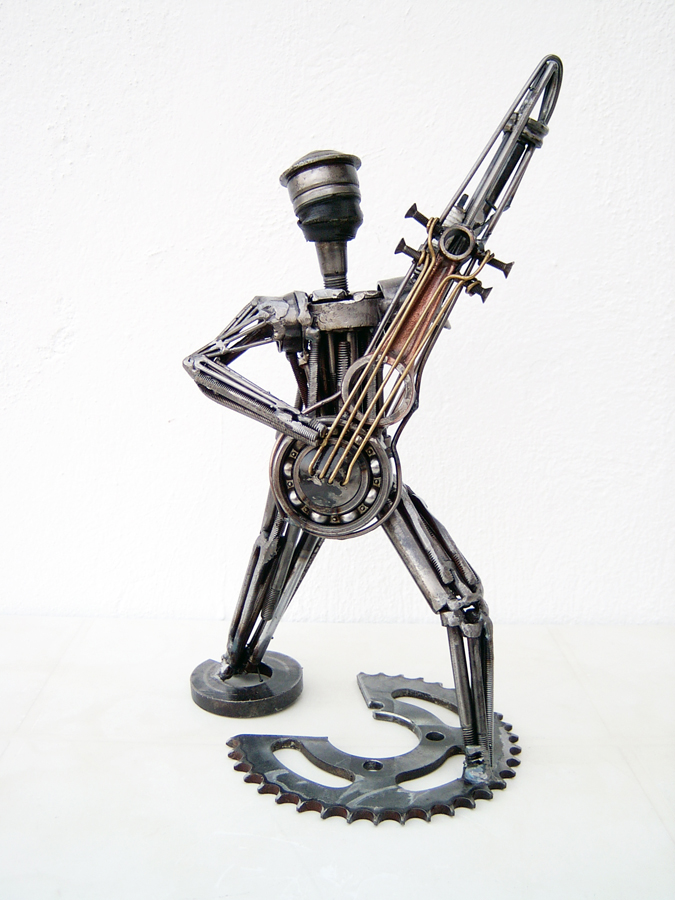 Pop star
1. This popstar sculpture is depicting an abstract figure of a pop-star rocking star
---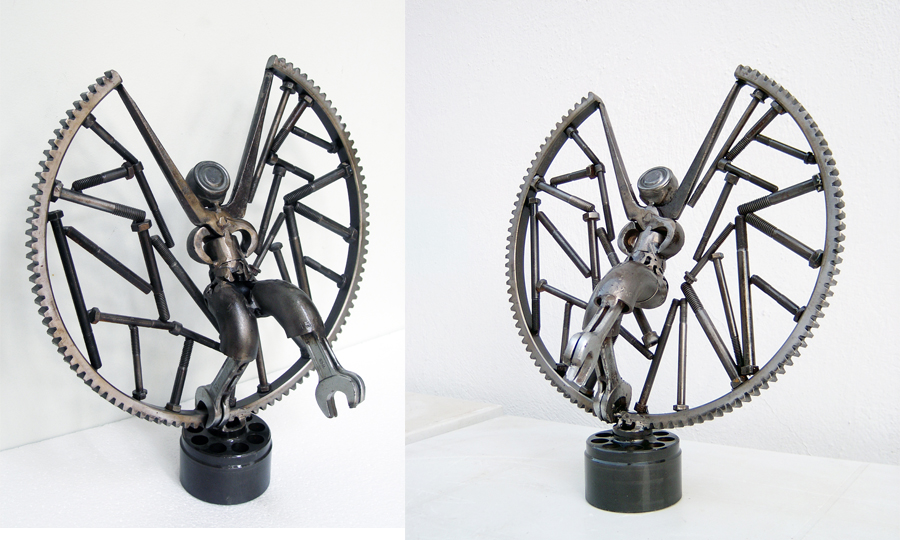 Victory
2. Metal sculpture entitled "Victor" depicting a figure in victory, raising arms, arising from an abstract circle of metal
---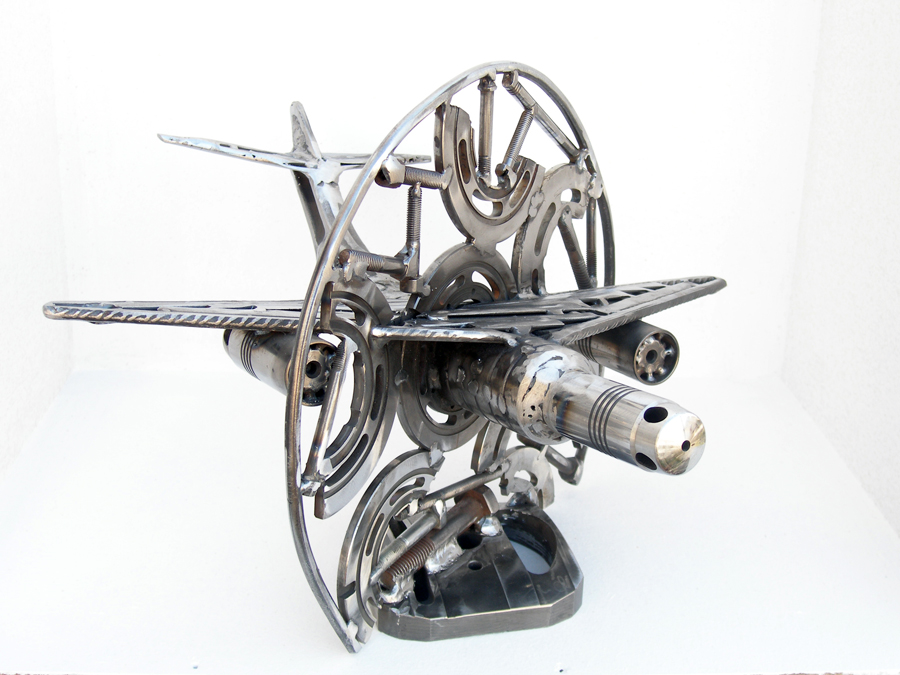 Sound Barrier
3. Metal sculpture artwork representing the breaking of the sound barrier
---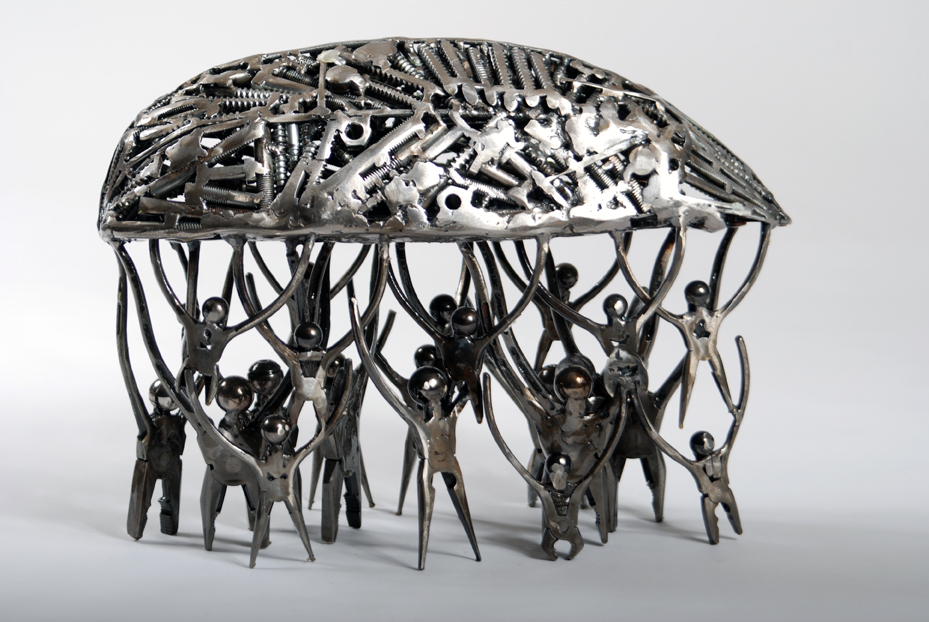 Load
4. This scrap metal art sculpture is depicting the "load" carried by all people. It is representing the burden of society. View more about this artwork
---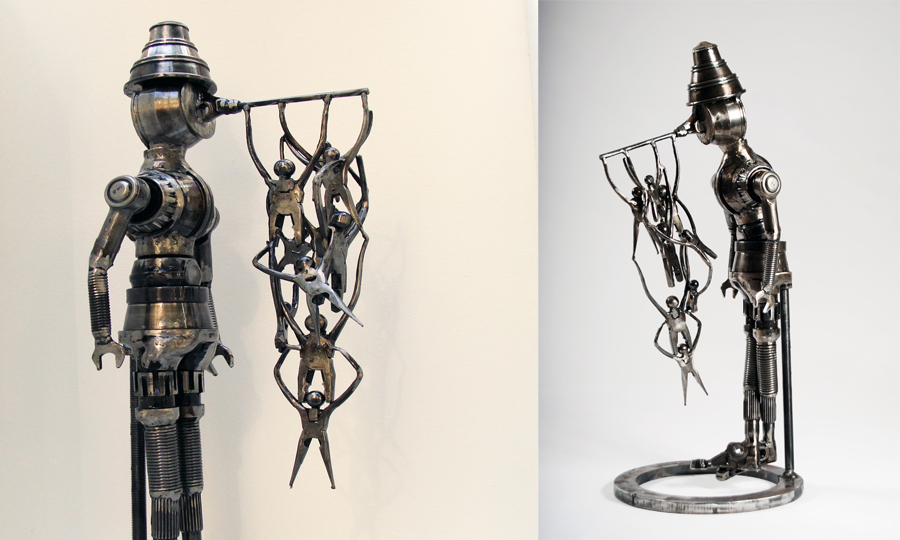 Under our nose
5. This contemporary modern art metal sculpture is called "Under our nose". Representing people's lying to themselves by hanging from Pinocchio's nose
---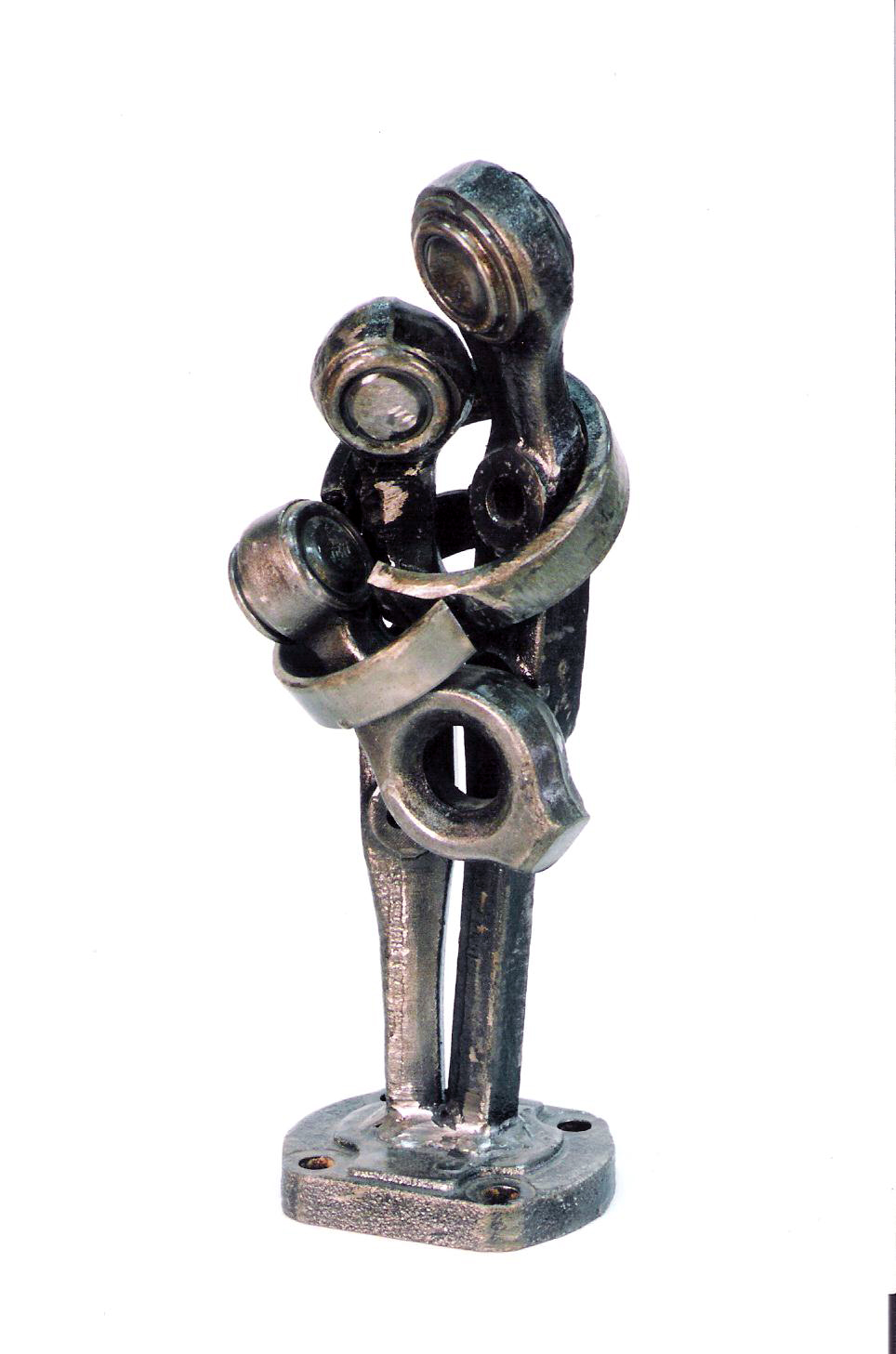 Family
6. This is a Family metal sculpture which needs no comments.
---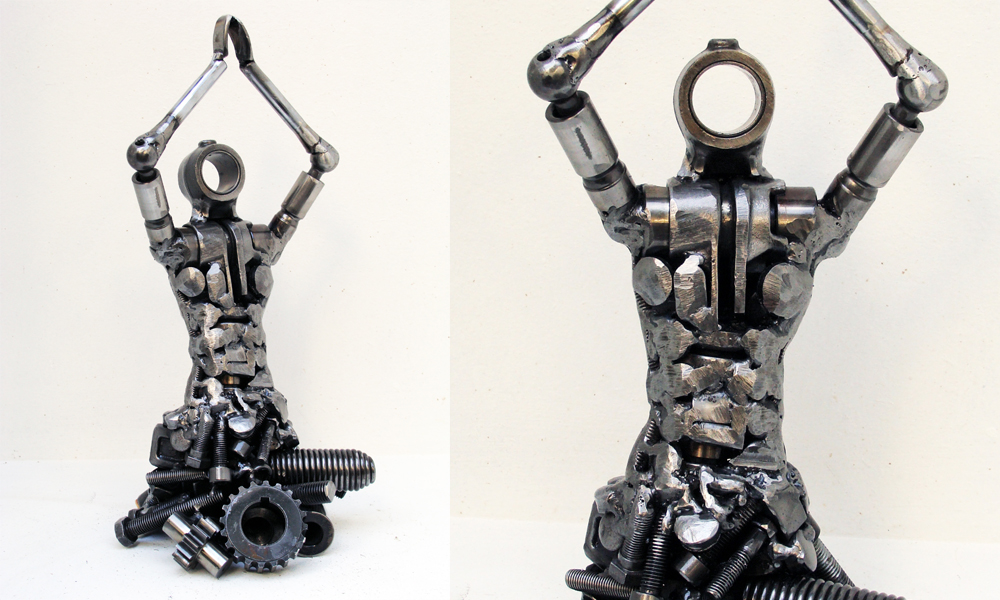 Yoga sculpture
7. The Yoga statue artwork expressing the rebirthing of soul and matter. Buy this artwork on Saatchiart
---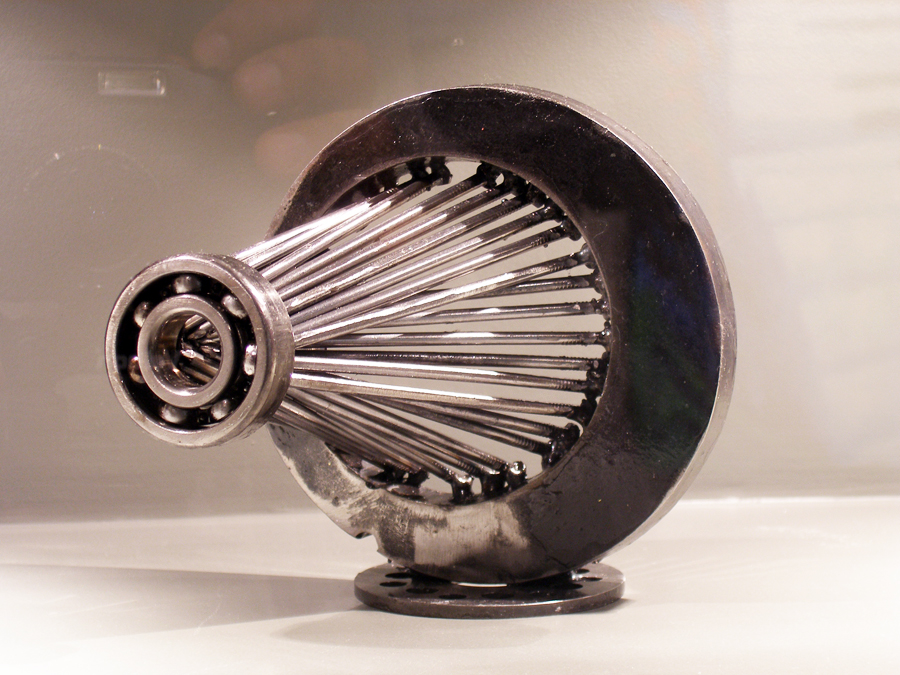 Attraction
8. Attraction is an abstract scrap metal art sculpture. Buy this sculpture on Saatchiart
---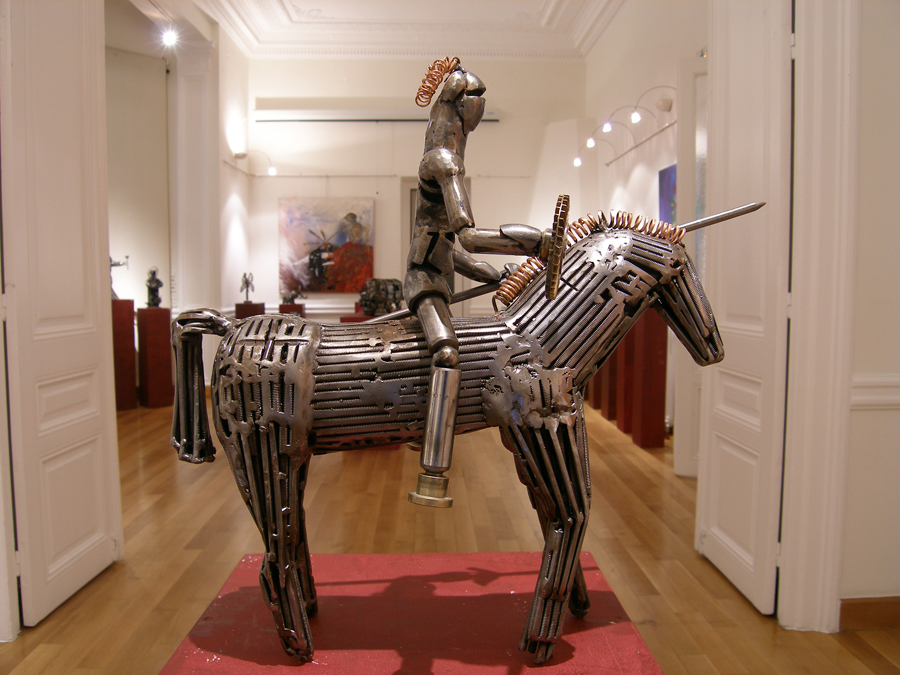 Don quixote
9. Don quixote made of screws and metal scrap parts
---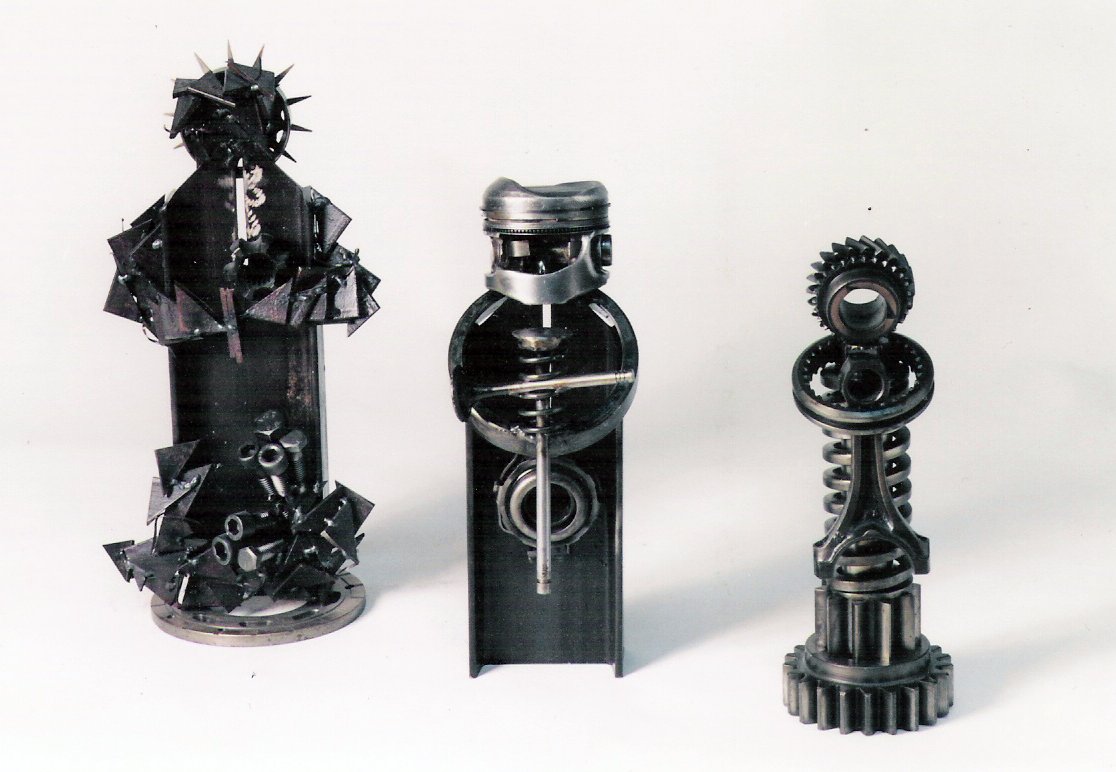 Three figures
10. Motherhood, The warrior and a saint are beeing presented in these three figures made of scrap metal parts
---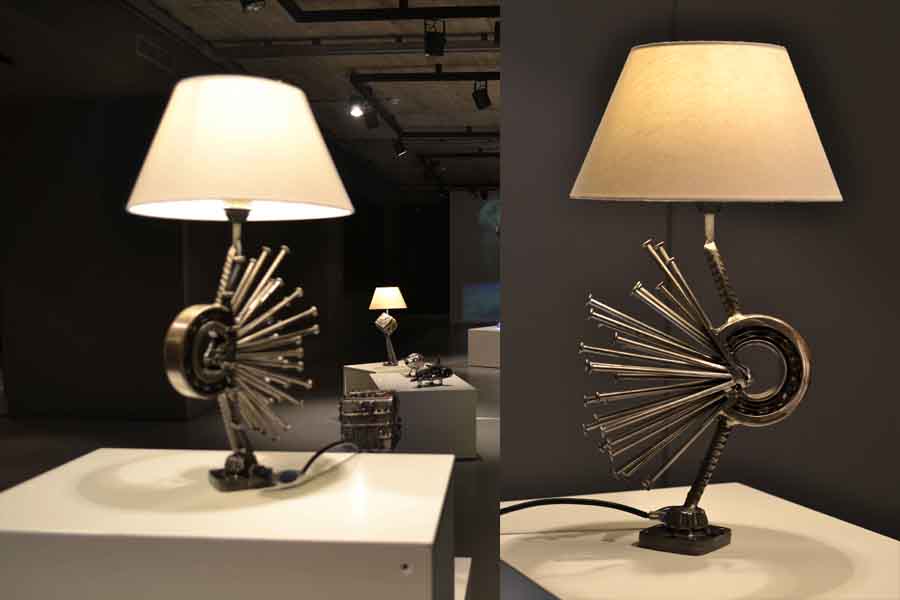 Vortex
This sci fi art lamp metal sculpture was inspired by Star Trek vortex space encounters.
FIND MORE METAL SCULPTURE