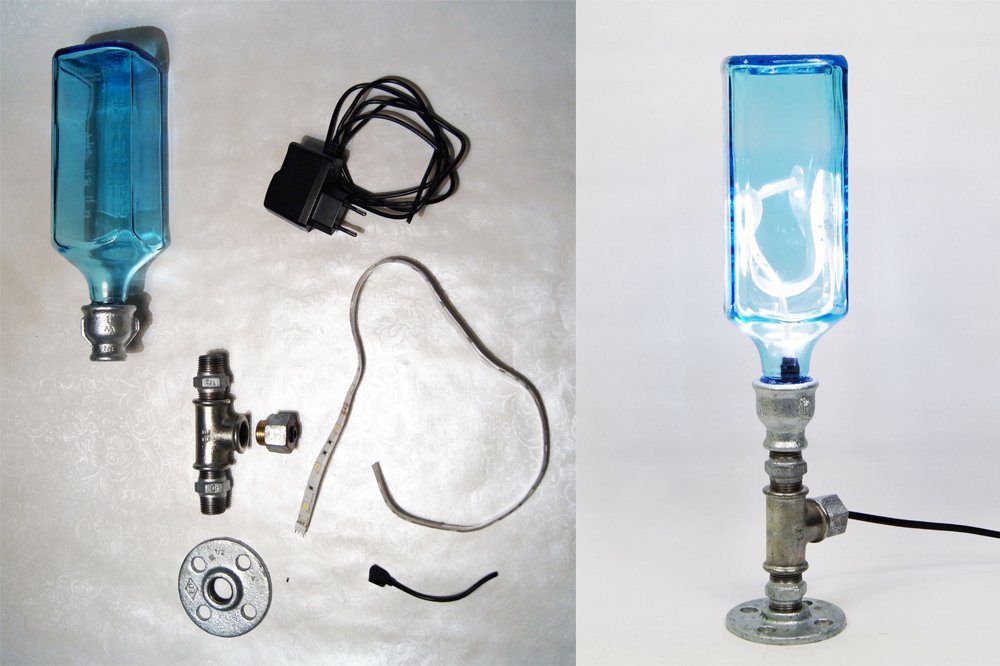 August 31, 2016
In
Craft
How to make a bottle lamp
How to make a bottle lamp
This post is about how to create a magnificent bottle lamp by using simple plumbing pipe parts and an old bottle
Here are some of the parts and elements you will need to create a bottle lamp:
Start by inserting the cable of the power supply inside the 1/2 in pipe plug and then through the tee and hex nipple. Connect on one side the led strip.
The next step is to assemble all the pipes by screwing them all onto the base (1/2 in flange) of the "new born" bottle lamp. Make sure not to torn the cable.
Finally, insert the LED strip inside the bottle. Remember to put first, the 1/2 to 1 inch reducer coupling on the top of your bottle and glue it. Afterwards screw the reducer coupling (with the bottle) on the hex nipple as show here:
Here is how your bottle lamp should look when finished :
Click on the link if you want to see more about this bottle lamp Bozinga