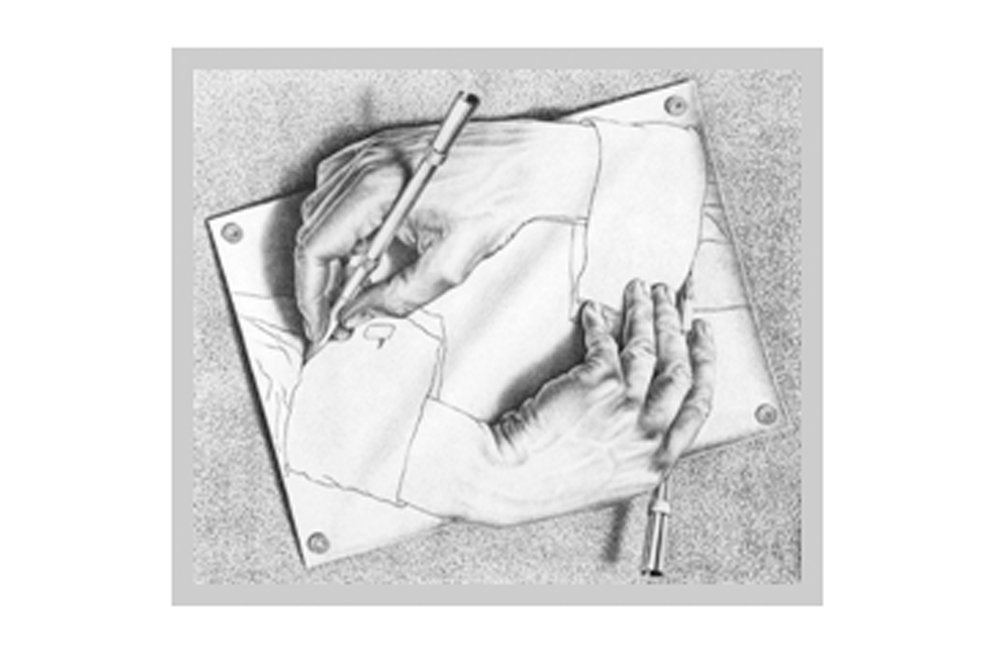 August 24, 2015
In
News
Exhibition of M.C. Escher at the Dalí Museum
The Herakleidon Museum collection with works by the famous artist M.C. Escher will travel this summer to the emblematic Dalí Museum in the U.S.A. for the exhibition Escher at the Dalí which will run from August 22nd, 2015 until January 3rd 2016. Nicknamed The Enigma, the Dalí Museum which is located in the heart of beautiful downtown St. Petersburg, Florida, is itself a work of art and was listed by AOL Travel News as "one of the top buildings to see in your lifetime." It features more than 2,000 works comprising nearly 100 oil paintings; over 100 watercolors and drawings; and 1,300 prints, photographs, sculptures and objets d'art.
The Dalí Museum will electrify audiences again, presenting another celebrated artist this summer as they open Escher at the Dalí on August 22, 2015. The show will highlight M.C. Escher, a renowned artist, whose visual illusions puzzle and delight audiences worldwide, and is best known for his "impossible constructions" and use of tessellation. Coming on the heels of exhibitions from famed artists including Picasso, Warhol and da Vinci, Escher at the Dalí adds yet another inspiring perspective for visitors, and will run through Jan 3, 2016, just prior to the Museum's grand opening of Disney & Dali: Architects of the Imagination.
On loan from the Herakleidon Museum in Athens, Greece, this robust exhibition will feature 135 works covering Escher's entire artistic career. The show includes an array of the artist's most famous works such as "Drawing Hands," "Reptiles" and "Waterfall" alongside rarely exhibited early drawings of family members, panoramas of exotic landscapes and historic architecture of Italy and Spain, original preparatory sketches, mezzotints and more.
"Escher, like Dalí, played in a serious way with that fundamental question of visual art – What is real? Is the world as it looks to be, or have I constructed an illusion in my mind? Escher delights every viewer with his visual sleights of hand," said Hank Hine, Dalí Museum Executive Director.
Escher at the Dalí will feature prints, drawings, a sculpture, wood blocks, a lithograph stone and posters drawn by the artist to explain his printing techniques. The exhibit will delve into his exploration of infinity through tessellation, in which shapes fit together perfectly without overlapping, including an enormous woodcut "Metamorphosis" (1939-40) which spans 13-1/2 feet. "Escher's work is captivating on many levels," said Curator of the Collection, Joan Kropf. "His images are realistic but challenging, accessible but elusive, entertaining but serious. This Escher collection has only been shown at a handful of locations in the U.S. and never in Florida – this will be a rare treat for our visitors."
Through July 26th, visitors still have the chance to view the Museum's current exhibition "Dalí and da Vinci: Minds, Machines and Masterpieces." The exhibit features reproductions of da Vinci books and paintings; original and reproduced Dalí manuscripts, prints, paintings and sculpture; and the reimagined invented objects both da Vinci and Dalí proposed in advance of their times. This engaging show allows visitors of all ages to explore the fantastical inventions and creations of these two great minds. A free audio tour was recently added, providing an in-depth explanation for viewers.
Yet another new exhibit just debuted in the Museum's Wittner Gallery, titled Dalí Revealed. This special exhibition includes 48 archival photographs taken by French photographer Robert Descharnes, a close associate of Dalí's from 1950 through the end of his life in 1989. Curated by Dalí Museum Assistant Curator, Dirk Armstrong, the show features candid images of the artist in his studio and at various locales in and around Spain.
The M.C. Escher Company–The Netherlands. All rights reserved. www.mcescher.com. From the collection of Herakleidon Museum, Athens, Greece, www.herakleidon-art.gr"